BRISBANE | 9th April 2016

ON the pitch
It may not be healthy for our blood pressure, but there is no doubt that the last few epic Roar matches have sent the 15,000 supporters at Suncorp Stadium into rapture.  The last four games at home featured three vibrant comebacks against Sydney Wanderers, Sydney FC and Newcastle Jets, and a smashing win against Melbourne Victory. These recent results have shown great displays of entertaining football earning plaudits from local supporters and the media across the nation, which will surely give the lads a much needed boost of confidence heading into the finals.
It seems that something is changing at Suncorp Stadium in the grandstands, John Aloisi has brought back an exciting brand of football, and fans are reacting positively. Is it perhaps reminiscent of the Miron Bleiberg days back in the inaugural 2005-06 A-League season, renown for his side's entertaining style of football? Or is it more like Ange Postecogluo's engrained DNA of football? What is sure is that Aloisi, importing a rich culture honed from his journey around Spain in his formative playing years, is bringing enjoyment for all Roar fans in the present day. We should also point out Corona's performance, the squad's play-maker, the chief conductor of this fantastic orchestra, by introducing new imports to the squad and being vital to the team's success.
Theses great performances at Suncorp Stadium have led the men in Orange to the top position of the ladder with just one game to play prior to the Finals. The job is not done just yet as the Roar needs to keep their winning streak in order to secure the head position and be crowned the Hyundai A-League Premiers. However, this will not be so easy, four teams are separated by just three points and all have a shot of claiming the Premiers' Plate. The Premier's trophy is just an entree to the Hyundai A-League Grand Finals, a win over Victory today at AAMI Park will secure Brisbane to host the semifinal and hopefully the Grand Final. One remarkable absence for the Victorians is their capo cagnoneri and former Roar striker, Besart Berisha (17 goals) who might see his season over after last match's red card for kicking out at a player. But who remembers him? Suncorp Stadiums grandstands have now a new well-deserved idol, the sharp-shooting striker, Jamie Maclaren (18 goals).
OFF the pitch
As impressive as the Roar's performance is on the pitch, it is also what this institution is doing off the pitch, where they stand 'leaders' after every single round. Brisbane Roar have set up a wide range of ambitious social programs to engage different communities under the motto 'Our Diversity is our Strength'. One of the pioneer programs is surely the Brisbane Roar One Goal Program, which has been successfully designed to support local grassroots clubs through mutual support. Football's passion is significantly increasing in Queensland and Brisbane Roar is committed to helping clubs achieve their goals as well as growing the game locally and nationally. In line with this program we find the Roar Active Program, specially aimed to children, captures the imagination of the next generation of players and develops their love of the round ball game. Children go through various programs and benefit socially, emotionally while leading an active and healthy lifestyle.
"Community connection is an integral part of being a club anywhere in the world. For Brisbane Roar, we have a social responsibility to connect, embrace and nurture our state and city,"
Brendon Boss, Brisbane Roar's Community Director has been working with these programs for more than 3 years. Boss has recently launched for the first time, the Brisbane Roar' Community Ambassador Program.  It is designed to connect Brisbane Roar with local communities across Queensland through the promotion of football, community activity and greater communication with local community groups. Communities be it refugees, asylum seekers or international students have been already greatly benefited from this program.  Best example of this is the celebration of the first edition of the Harmony Day Community Shield tournament, which involved 24 teams representing refugees, international students as well as local participants. The winners had the great chance to live a once-in-a-lifetime experience by being appointed at Suncorp stadium prior to the epic game against Sydney FC.
"Community engagement is now part of our values across the entire club. Everyone from football and admin to our community team on the road understands the importance of engagement and are passionate about getting involved."
There are several other events and initiatives the Roar Community department are looking after. Recently players from the first team squad have given their contribution to the community by either helping launch the inaugural Indigenous Football Week or pairing to shave for Leukaemia Foundation fundraising. Another point worth addressing is the successful Westfield W- League women's team and the reputable powerchair squad providing recognition for the sport across various domains and letting young people with disabilities know that you can definitely still play a team sport if you are in a powerchair.
"The players love being out, meeting new people and supporting community events and charities,"
In My Australian Dream we heartily dedicate ourselves to helping international students to integrate into local communities. Using sport as a social integrator is key and we are looking forward to seeing how Roar's Community Program can be of a benefit for over 70,000 international students that populate the City of Brisbane every year.  Now, let's stand all together aside Roar to help them to keep leading the way both on and off the pitch. See you at Suncorp! GO ROAR!!
[author title="Brisbane Roar FC Community Ambassador" author_id=""]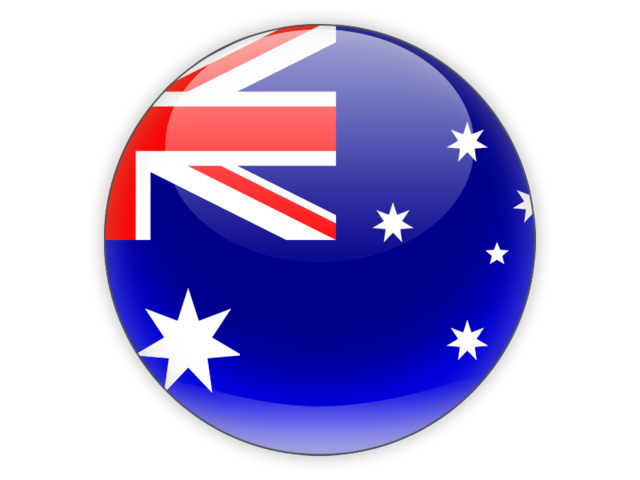 Sources: www.brisbaneroar.com.au | Images: Brisbane Roar, Instagram